Horse Portrait Photographer
Welcome to Horse Portrait Photography by Enrique Urdaneta
Horse Portrait Photographer
Enrique Urdaneta, a place for all your Horse Photography requirements. Follow this link to Book your Session today!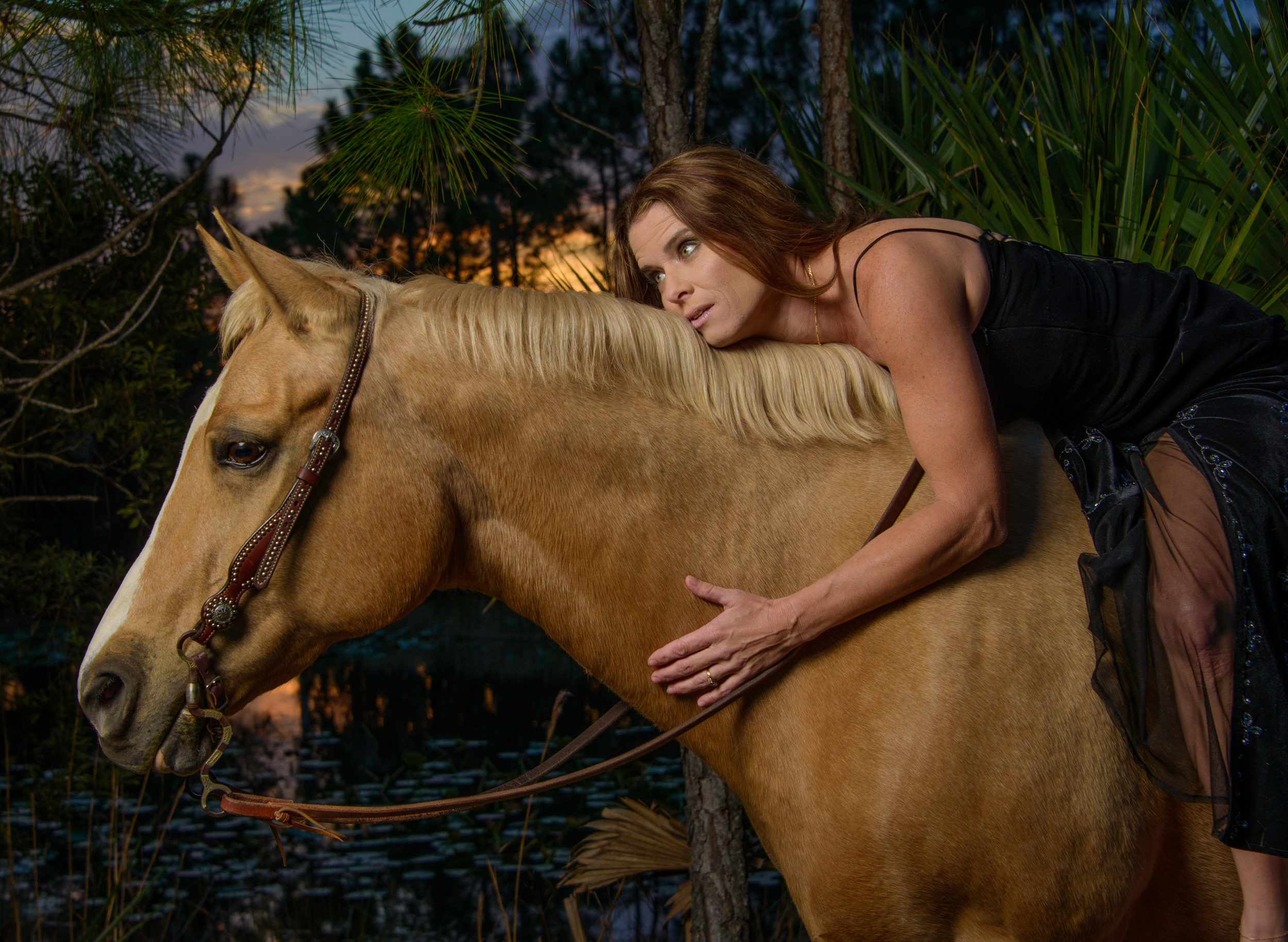 Horse Portrait Photographer


His long-time relationship with humans is often that of a working associate, from carefully and selectively logging an ecologically sensitive area, to 'ploughing' his way through a crowd as a riot police officer. Sometimes he and his rider are partners engaged in the equine ballet that is dressage. And at other times he is running free, with hooves merely brushing the soil, ears pressed back holding the wind at bay, mane and tail flowing just as surely as a river. Perhaps the phrase, Poetry in Motion, was coined to illustrate the horse.
Horses have evolved for millenniums as prey animals. They use their speed and quick reactions to avoid being eaten by predators. When a situation is even slightly suspect, be aware that the horse's instinct has trained him to bolt, and when more than half a ton of horse meets 150 pounds of human, the horse will always win.
In order to shoot a credible, artistic endeavor at a horse show, for commercial shots, or for editorial content, the photographer needs to be well accomplished with his/her camera equipment. But beyond that, s/he must also be an experienced horseperson.
One can love from afar, but it is necessary to have a thorough affinity in order to truly appreciate the horse with a baseline of respect and knowledge. Only then will one have the ability to photograph him with integrity, realism and with nature's masterpiece still intact.
However, perhaps you have been asked to photograph a child's first pony ride, are designing a portrait that includes the family horse, or are grabbing a shot of a friend during a show. In all cases, there are formulas and simple tricks that will offer the best chance of creating a hard copy of the image that, until now, has been only too elusive.
Horse people, those who have worked and played with horses for some time, understand the nuances of equine behavior and language. When perusing a photograph that showcases their horse, they will pick out and pick at subtleties such as the horse looking inattentive, resting on 3 legs, or having a nose badly in need of wiping. As with any portraiture, attention to detail is imperative.
Available to travel Worldwide (Few exceptions).
We are conveniently located in the Palm Beach area. Please call or email us for more information.
For more information follow this link: HORSE PORTRAIT PHOTOGRAPHER