Horse Photographer Enrique Urdaneta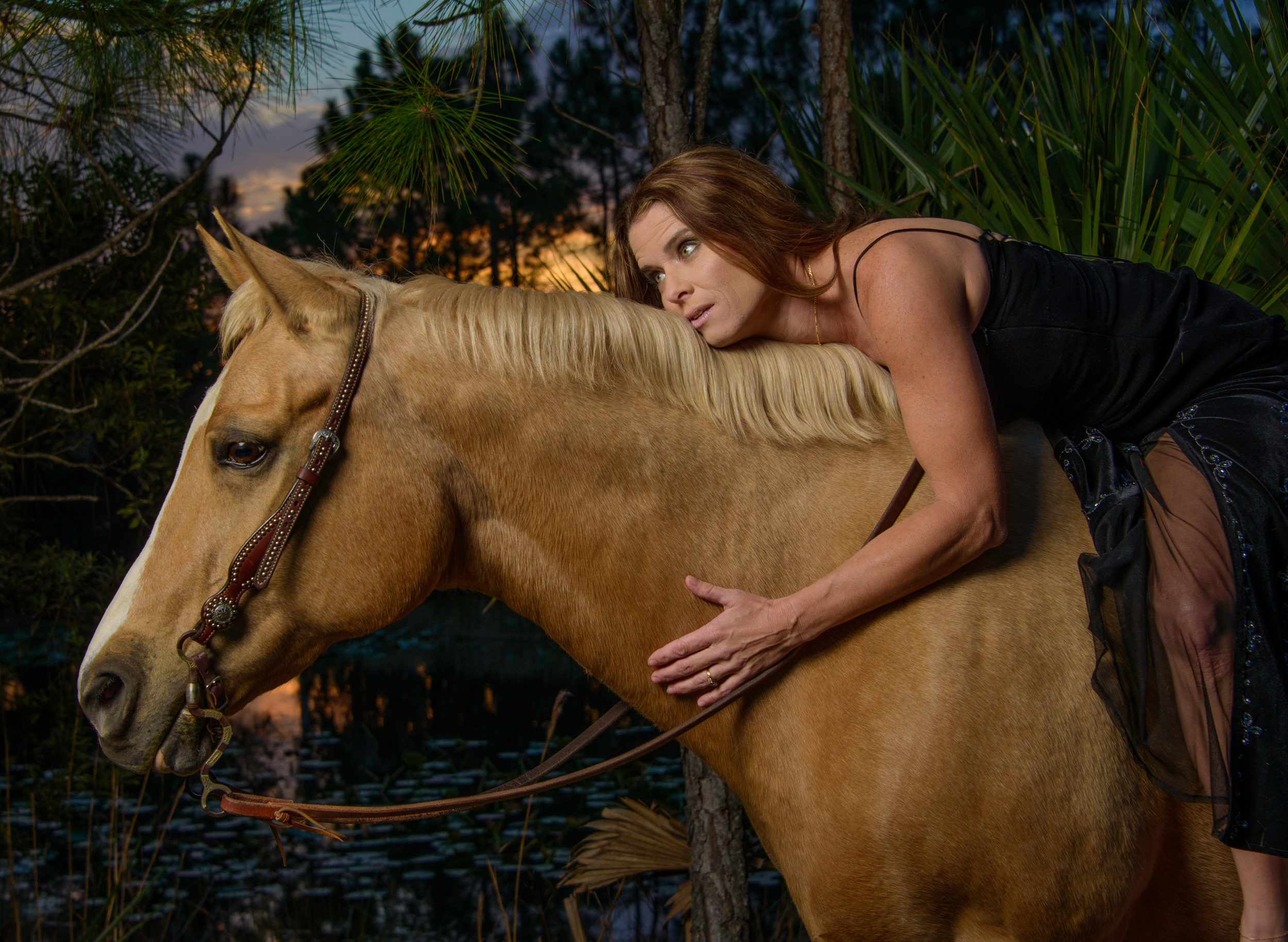 BIO Enrique Urdaneta
Enrique Urdaneta discovered his passion for horses at a very young age. During his childhood and teenage years in Caracas, Venezuela he frequently traveled to his dad's hacienda; he was an important cattle breeder as well as a breeder of Arab and Peruvian Paso Horses. While he was studying Business Administration, specialized in livestock (everything related to bovine and equine), he helped in the smooth operation of the hacienda (ranch); there, he learned to train horses under the tutelage of one of the most regarded horse trainers in all Peru. For Enrique, that was a most valuable experience for his growth in the equine world.
Years later a horse-riding accident forbid him from riding again. This is when his other passion and hobby took front stage: photography. At first, he did it without thinking that it would reach a professional level, but after studying photography at the New York Institute of Photography and taking classes from different maestros, he merged his two loves and became a horse photographer.
Currently, Enrique lives in Boca Raton, Florida. He is dedicated to a recycling business and capturing breathtaking images of horses at the most prestigious stables in Miami, Davie, Loxahatchee, Palm Beach and Wellington, which is the equestrian capital of the United States during winter season. Without a doubt, through his photos you can perceive an undeniable talent and an innate equestrian knowledge.
--------------------------------------------------
BIO Enrique Urdaneta (Espanol)
Enrique Urdaneta descubrió su pasión por los caballos desde muy temprana edad. Durante su infancia y adolescencia en Caracas, Venezuela, viajaba frecuentemente a la hacienda de su padre, un importante criador de ganado y caballos árabes y de paso peruano. Mientras estudiaba Administración de Empresas, especializándose en Pecuaria (todo lo relativo al ganado bovino, equino, etc), ayudaba en la administración de la hacienda y aprendió a entrenar caballos bajo la tutela de uno de los chalanes más destacados del Perú. Para él eso fue una experiencia determinante en su crecimiento equino.
Años más tarde, un accidente de caballo le impidió el seguir montando. Es en ese entonces cuando su otra pasión y hobby se convierte en protagonista: la fotografía. Al principio, lo hizo sin pensar que lo llevaría a un nivel profesional, pero luego de estudiar fotografía en el New York Institute of Photography, y tomar clases con distintos maestros, unió sus dos grandes amores para convertirse en fotógrafo especializado en caballos.
Actualmente, vive en Boca Ratón, Florida dedicado a un negocio de reciclaje y a fotografiar caballos en los establos más prestigiosos de Miami, Davie, Loxahatchee, Palm Beach y Wellington, que es la capital ecuestre en invierno en los Estados Unidos. Sin duda alguna, a través de sus fotos se nota un inminente talento y un conocimiento ecuestre natural.
There's something for everyone!

Enrique Urdaneta Photography is anything but your average Horse Photographer Enrique Urdaneta. Each shoot is treated with care and creativity not found with other Horse Photography Studio. Your shoot day is carefully crafted to offer one of a kind unique Photography in the United States specially in the Palm Beach, Wellington, Loxahatchee, Ocala, Davie and Miami Area.
This Horse Photography at its best. Enrique Urdaneta Photography is a Horse Photographer based in South Florida. Offering Horse Photography coverage in Palm Beach, Wellington, Miami, Davie, Ocala, Kentucky, NY and destinations nationwide, this Horse Photography Studio is one of the top Studios in the country and is located right here in the Palm Beach area.
Creative. Stylish. Unique. These are the words typically used to describe this Horse Photographer Enrique Urdaneta. With clients based all over the world, Palm Beach is home to this Horse Photographer Enrique Urdaneta.
We take pride in offering our clients the type of Horse Photography they are looking for. Its one thing to take pictures, its another to create Art for our Clients.
Our Clients are typically looking for Artwork for their home vs. snapshots, and that is what draws them into our Horse Photography Studio.
Serving Palm Beach, Wellington, Loxahatchee, Boca Raton, Davie, Ocala, Miami, Kentucky, NYC and Beyond.
Enrique Urdaneta Photography offers Horse Photography coverage in the Palm Beach area, including but not limited to, Wellington FL, Boca Raton FL, Ocala FL, Miami FL, Davie FL, Loxahatchee FL, West Palm Beach FL and the surrounding areas. In addition, we also offer horse photography coverage in Texas, Kentucky and New York.
Not looking for a Wellington horse photographer? Please be sure to consider us for your Real Estate Photography (Home or Stables) and Fine Art Photography needs for your Home or Office in the Palm Beach, Broward and Miami area.
We are located conveniently in the Palm Beach area. Please call or email us for more information.
Horse Photographer Enrique Urdaneta